Ford Zodiac Mk III
Overview
Produced:
1962-1966, 77709 produced.

Types:
Saloon,4 doors,4 seats
Estate,4 doors,4 seats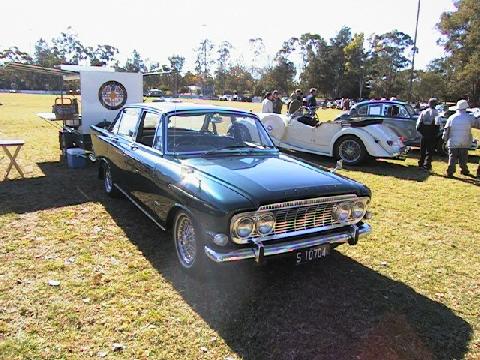 Ford announced Mk III versions of its Zephyr and Zodiac in 1962. Once again the Zodiac version formed the upper model in the range. However this time the Zodiac featured a unique body which looked considerably different from the lesser models, however the floor pan and running gear were essentially the same as the Zephyr 6 Mk III. The Zodiac also had more power than the Zephyr 6 (an extra 11bhp) which made it capable of reaching a top speed of 100mph.
Differences between the Zephyr and Zodiac were quite significant. The Zodiac had a unique four headlamp front and a full width grille. The rear doors were a different shape and the rear 1/4 windows were behind the doors, increasing the cars glass area. Production of the Zodiac Mk III continued until the new Mk IV models arrived in 1966. Practical Classics Spring 2007 - Featuring Buyers Guide Ford Zephry/Zodiac MKIII/Ford Cortina MKIII. Click Here to view in our shop.
Source: Motorbase
Performance
| Top Speed | 0-60 | SQM | MPG | Engine Pwr | Comment |
| --- | --- | --- | --- | --- | --- |
| 100 mph | | | 18 mpg | | |
People who looked at this car, also looked at:
Have you any further information on this car?